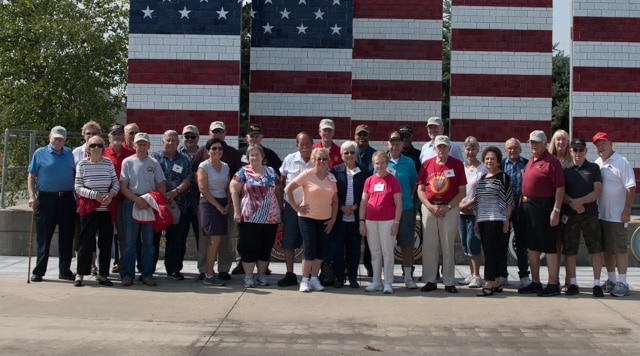 The Marine Corps Tankers Association is an elite, close knit group who have earned a highly respected reputation within the brotherhood and history of the United States Marine Corps. Within a few short years the Association grew from a handful of Tankers to over one thousand Marine warriors located throughout the USA and overseas.
The Membership includes warriors who have participated in every battle where Marine tanks were committed in support of a Marine infantry unit. Tank unit battle honors commenced prior to and during WWII, Korea, Vietnam, Iraq, Afghanistan and many smaller missions in between.
To be eligible for membership one must be an honorably discharged or retired Marine, on active duty or a member of the Marine reserve. This person must have served within a Marine Tank Battalion or been attached to any Marine Tank Unit
in any support function.
Fees for Annual Membership:
| | |
| --- | --- |
| New, non-Active Duty member | $30 |
| New, Active Duty member, E-5 and below | $15 |
| Active Duty member, E-6 and above | $20 |
| Active Duty Officers | $25 |
New Life Memberships are no longer available.
Sustaining Membership is now available for those who do not qualify under the rules for Regular or Life Membership. Dues are $30 per year.
Should you want to pay for your membership using PayPal, go to the "Support" page on this website and select "MCTA Membership" through the PayPal button at the bottom of that page.
Complete the application below and click Submit. You will then be prompted to make payment. Still working on Paypal to ease the payment process. For now, do it the old fashon way. Send in a check! And, please include a picture of you for our web site new join posting.
If you do not have an email address- please download the Application PDF and mail it directly to us at:
MCTA
P.O Box 20761
El Cajon, CA 92021
With a check made payable to the Marine Corps Tankers Association for your membership dues.